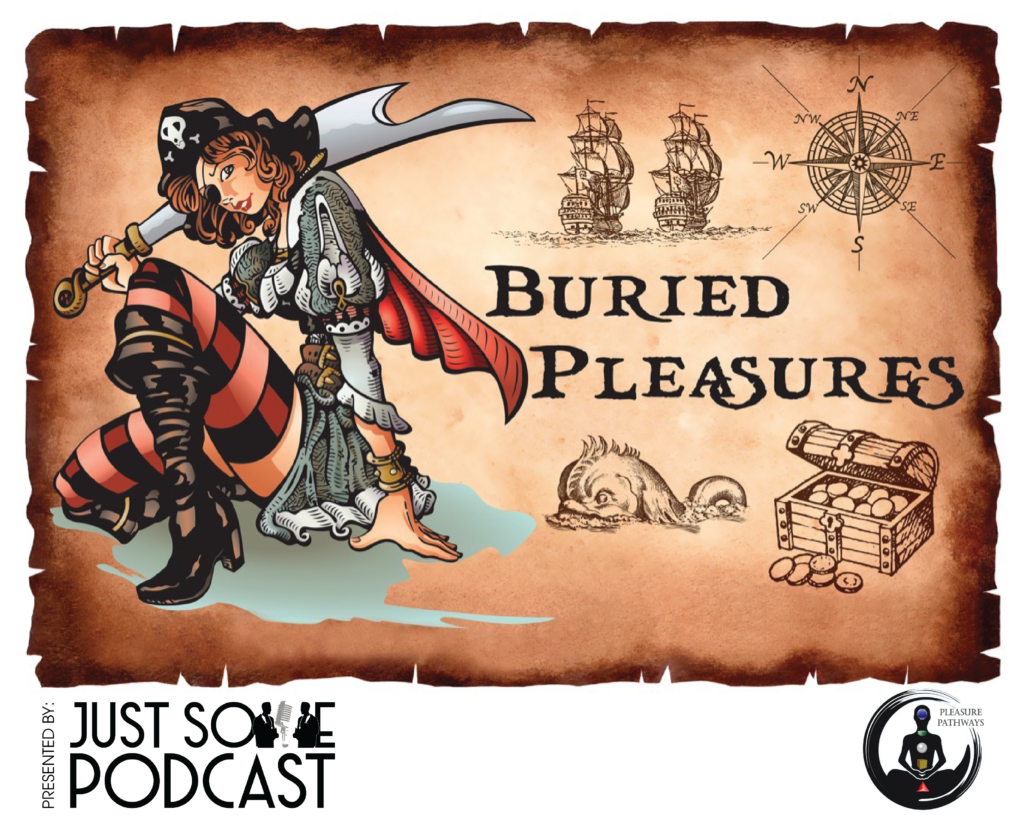 Join PollyAnnamazing and her crew and guests as they swashbuckle the seas seeking out knowledge, enlightenment, and always looking to dig up some buried pleasures.
Her podcast releases bi-weekly and can be found whereever you listen to podcasts.
Let's Give Them Something to Talk About
–
Buried Pleasures
This episode is a doozy! PollyAnnamazing and her spectacular guest Ben, from In My Hands Audio, discuss the pleasures of audio erotica! This self proclaimed "Vocal Vibrator" tantalizes people all over the world with his bedroom voice and sensational erotic scenarios. He shares with us the "ins and outs" of the art of learning to love yourself in the safety of your own head! Jump on board and let's see what we can dig up this week!  
To find out more about PollyAnnamazing and her travels, check out her site at www.buriedpleasures.com