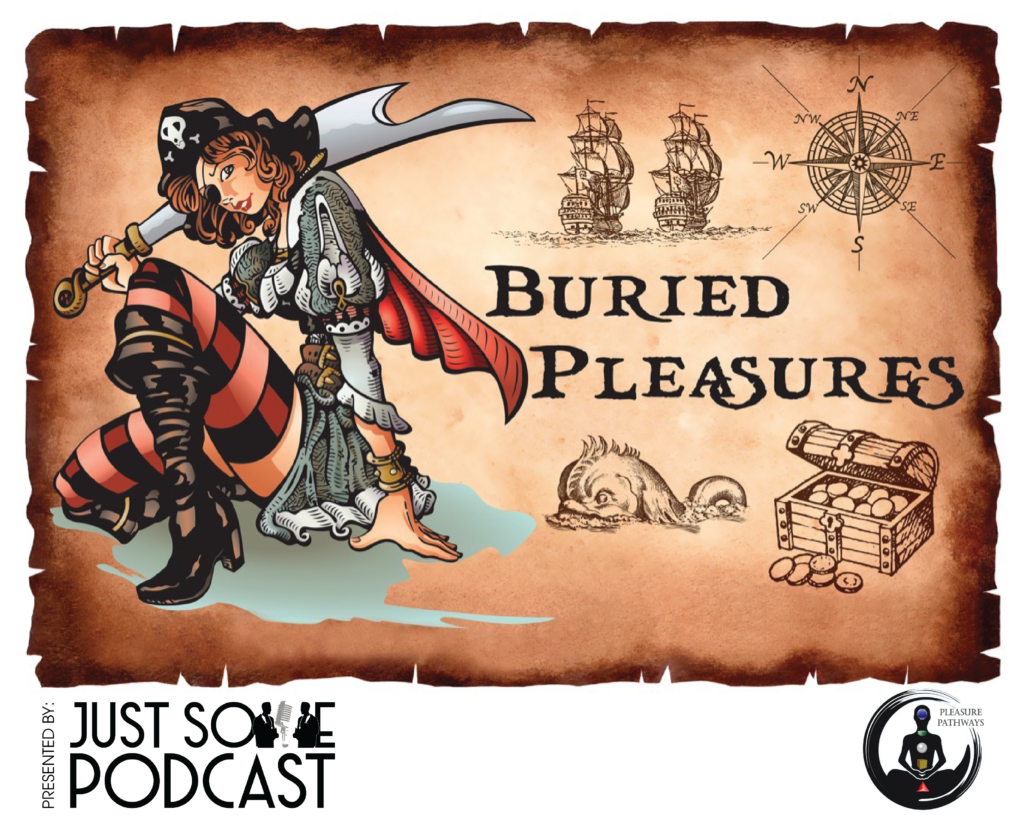 Join PollyAnnamazing and her crew and guests as they swashbuckle the seas seeking out knowledge, enlightenment, and always looking to dig up some buried pleasures.
Her podcast releases bi-weekly and can be found whereever you listen to podcasts.
HIV, Pep, & Prep Education with Christopher Hetzer RN, MSN
–
Buried Pleasures
Join PollyAnnamazing and her guest, viral TikTok Sexual Health Educator, Christopher Hetzer RN, MSN, as they discuss the ever evolving landscape HIV treatments.  Check out our conversations on the use of the antiretrovirals PEP and PrEP. This is Part 1 of a memorable conversation regarding responsible sex education and treatment for all humans so don't forget to  jump on board with Buried Pleaseures ! 
To find out more about PollyAnnamazing and her travels, check out her site at www.buriedpleasures.com