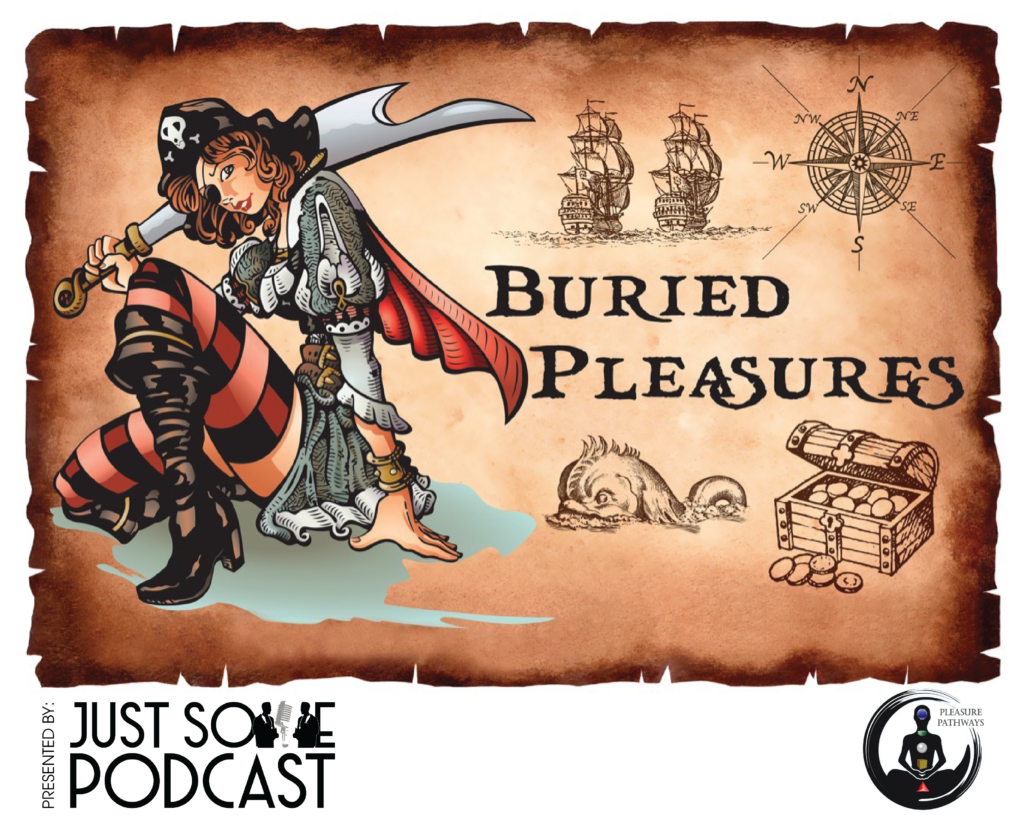 Join PollyAnnamazing and her crew and guests as they swashbuckle the seas seeking out knowledge, enlightenment, and always looking to dig up some buried pleasures.
Her podcast releases bi-weekly and can be found whereever you listen to podcasts.
The Pleasure of Humanity with Jeniji Lake
–
Buried Pleasures
Join PollyAnnamazing and her guest Jenji Lake, founder of nSIGHTn SYNERGY – Inner Transformation and Cognitive Awareness Specialist and and advisor, author, speaker, and friend  as they discuss the pleasure and pain of being a human. At the core of the journey we focus on the basic needs that all humans crave and deserve. So, jump on board and let's see what we can dig up. 
To find out more about PollyAnnamazing and her travels, check out her site at www.buriedpleasures.com